About
Emma Mason, Kerry Noble and Mary Rice lead RiceMasonNoble. We work together or separately on projects depending on the size or subject matter. Contrary to the usual practice in large consultancies, where the first meeting is with senior management but subsequently the work is carried out by junior staff, clients have direct access to Emma, Kerry and Mary, for the duration of the project and we carry out the work ourselves. For larger projects where a bigger team is needed, we recruit other, experienced colleagues to work with us, but overall control always rests with us.

Emma Mason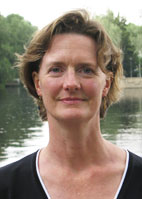 Emma Mason has been a freelance journalist and public relations consultant for over 30 years. Originally a reporter for regional and national newspapers, she became a press officer for the UK's Imperial Cancer Research Fund. Freelance since 1990, she has written, edited and produced newsletters for ICRF, the UK's National Translational Cancer Research Network and the MS International Federation; she also edited the daily newspaper for the European Society of Cardiology annual congresses.
Since 1999 Emma has organised media programmes for a range of European medical conferences (British Neuroscience Association, European Breast Cancer Conference, European Cancer Congress, EORTC-NCI-AACR Symposium, European Society for Radiotherapy and Oncology, and European Society of Human Reproduction and Embryology).
She writes articles for specialist cancer journals and congress newsletters, e.g. the International Society of Nephrology. As media relations consultant for Oxford University Press, she publicises research in the European Heart Journal and Human Reproduction. She is press officer for Annals of Oncology, published by Elsevier.
Kerry Noble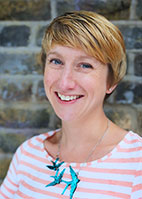 Kerry Noble is a communications consultant with 20 years' experience in media relations, digital communications and science writing. She has a degree in genetics and a Master's in science communication.
For nearly a decade Kerry worked at Cancer Research UK promoting research and health campaigns. During a sabbatical she trained tobacco control advocates in East Africa in communications and media relations skills. More recently, Kerry moved into higher education, working first at Queen Mary University of London and then at Imperial College London. While at Imperial she managed media relations on the College's research, launched an innovative news website, oversaw PR for a public science festival and created a proactive communications campaign about animal research.
Since becoming a freelance consultant, Kerry has worked for organisations including the European Respiratory Society, the European Organisation for Research and Treatment of Cancer (EORTC), the BioIndustry Association, Cancer Research UK, the UK Academy of Medical Sciences and Imperial College London.
Mary Rice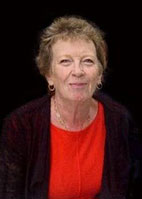 Mary Rice is a former director of communication at the UK Medical Research Council and head of healthcare at the Brussels office of Weber Shandwick, the world's largest communications consultancy. She started her career as a political journalist before moving into science communication and public affairs. She has worked in both London and Brussels, and now lives in France, where she specialises in media relations and the organisation of conference media programmes for European scientific organisations.
Recent clients include the European Society of Human Genetics, the European CanCer Organisation, the European Society for Radiotherapy and Oncology (ESTRO), the London School of Hygiene and Tropical Medicine, the European Society for Paediatric Oncology (SIOPE), the International Conference on Innovative Approaches in Head and Neck Oncology (ICHNO), and the World Health Organisation.
She now works part-time for RiceMasonNoble, providing consultancy services to its clients as required.